Calling All Comic Geekz and Collection Nerdz…
It's that time of year again!
Time for all the ghoulz and goblinz to come out of the wood works and roam the streetz for both the upcoming Halloween season, but also the impending holiday shopping season.
As a full-fledged geek and lover of all thingz nerdy-cool…
"We are bringing back our daily zombie newz postz! PLUS, we'll be adding a few daily picks from our new ZOMBIEZ Comicz and Collectiblez store!"
We want you to start looking for the Zombiez logo when buying your comic bookz and collectible giftz online and know that you're dealing with a fellow geek whose mission it is to scour to the ends of the planet to bring you cool stuff…so stay tuned!
Today'z Zombie Newz:
First up we've got… "Zombies are everywhere in Tuscaloosa! Plus our favorite zombie flicks"
Run! Outrun the zombie horde spreading in Tuscaloosa and Northport.
Seriously, though, you can dress as a zombie and run through the woods at Kentuck Park in the inaugural Bama Zombie Dash, a late afternoon run on Sunday, Oct. 27.
To win the 2.5-mile race, you have to be the first to the finish line with all three flags. Come to the park at 3 p.m. to check in and visit with some vendors before the race begins. The race will not be timed, according to its Facebook page. –>Learn More.
Next, we've got… "Zombie Ball offers lively time"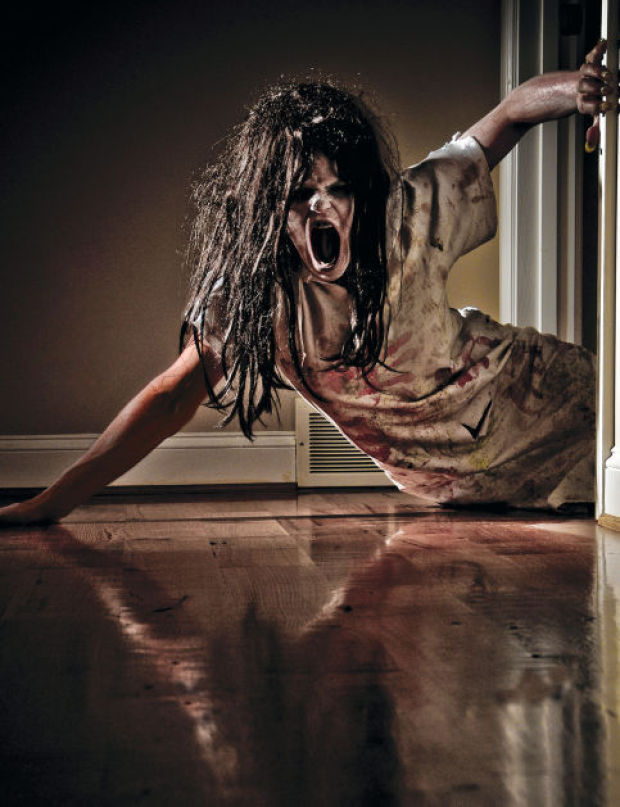 Like a corpse rising to feast on living flesh, the underground punk scene in the Cedar Valley is coming up for some air.
For the culmination of the two-day Cedar Valley of the Zombies event, five area punk, rock and hardcore bands will take the stage at the RiverLoop Ampitheatre in downtown Waterloo for the Zombie Ball on Oct. 5
The lineup features Lover's Speed, Peas and Carrot, Joe Meteorite and the Space Peanuts, Growing Cold and Desire My Difference. –>Read More.

Next, we've got "Gurrrgle-urrrrr-blurp: Fleshmunchers invade Lakewood for 12th annual Zombie Walk, at Mahall's 20 Lanes"
Ah, nothing like the dead bringing a little life to Lakewood.
Yowee zowee, it's Zombie Walk!
No, I'm not talking about 2 a.m, when the bars let out — not that scary. That otherZombie Walk.
Egads and yippee-yoo…
At noon Saturday, Oldschool Sinema presents the all-day soiree will roll out a gaggle, no, make that a mob of zombiephiles dressing up like flesh-eaters for a walk in the area to raise money for the Cleveland Foodbank. –>Read More.
Next, do you want to be part of "Zombies help the homeless"
What's with all the zombies these days?
All of a sudden, we have zombie walks, zombie runs (including one in Lynchburg on Oct. 27), zombie parties, zombie video games and an ever-growing lurching army of zombie movies.
Last year, somebody hacked into one of those blinking electric signs along a South Carolina interstate and made it say: "Zombies Ahead" ("Did you see that, George? Zombies ahead! We'd better get off at the next exit!").
And now, zombie art to benefit the homeless. –>Read More.
Our final story, ""Plants vs Zombies": Your Real World Zombie Equivalent Guide"
George Romero's 1968 Night of the Living Dead didn't invent the zombie, but it did give the zombie its contemporary coat of paint.
Romero's films, and all subsequent media that borrowed from it, modernized the zombie into its current incarnation and every video game since can thank Mr. Romero for that. Plants vs Zombies 2 has been crushing it in the app store and has been racking up near perfect scores for weeks now. Yes, Plants vs Zombies even looks to be making the jump to next-gen when Plants vs. Zombies: Garden Warfare gets released on the Xbox One and the Xbox 360 this Spring.
Killing the game it may be, but did you know that Popcap Games looked to the real world for inspiration making their different zombie types? True fact. Read on for our Plants vs Zombies Real World Zombie Equivalent Guide. –>Source.
Today'z Zombiez Comicz & Thrift Shop Top Pickz!
If you are looking for a real sweet gift for that someone special look no further…
Today'z top pickz out of the Zombie Vault includes:

FIRST APPEARANCE of Buffy the Vampire Slayer!
DHP Annual 1998 9.8!!!
Retail $67.20 – Sales Price starting at $27.77!

Nerd Alert! Marvel's X-Men #90,
"Death of Professor X" 9.0+ Comic!
Retail $112.00 – Sales Price starting at $27.77!

NEW!!! TERMINATOR 2 JOHN CONNOR
5″ ACTION FIGURE W/ MOTORCYCLE
Retail $29.99 – Sale Price starting at $19.99!

RARE 1992 TEENAGE MUTANT NINJA TURTLES
WHITE COAT "SPLINTER" FIGURE!!!
Retail $24.99 – Sale Price starting at $18.99!
FIRST ROGUE 9.4!
1981 Avengers King-Size Annual #10
MUST HAVE!
Retail $70+ – Sale Price starting at $34.99!!!
Thankz for reading and as alwayz, keep your headz down and your ammunition stockpilez up!!!
Grrrrr!
Michael E. Esser