Hi there world, my name is Michael Esser and I am looking for a little help. I'm a single father who is now raising two beautiful and intelligent daughters, all on my own.
Part of my mission in life is to raise my daughters following a "lead-by-example" approach – I even started by teaching them how to buy and sell small as a way of stretching their allowances.At the same time, I am constantly reinforcing the importance of dreaming big and following through on taking smart steps towards making those dreams come true.
In 2010, I published the first of three Young Adult books about zombies and have since completed the trilogy. Seeing me speak at libraries about the books and having readers approch me in our small town, we have built a bond around these monsters. (It has even inspired me to create a series of comical zombie comic strips.)
Last summer, the father I never knew – but always searched for – passed away. I found out he was living in Bullhead City, Arizona – less than 50 miles away from me.
On October 9th, 2013 my oldest daughter Nina was killed by a drunk driver on the streets of Las Vegas, Nevada. It devasted me and her two little sisters.
I didn't know what to do with myself other than to remain strong on the outside for my little girls. At this point I wasn't thinking about anything more than…I don't know. I knew we had to move on, but didn't know what.
Then, one of my daughters said, "Zombiez!" (Morbid, I know considering the context, but read on…)
The idea that we could create a business around something like zombies, that we all loved, and that was so culturally hot right now, showed promise.
Finally, the fact that we needed to refocus ourselves and our lives and move forward – while never forgetting our losses – meant so much to beginning the healing process.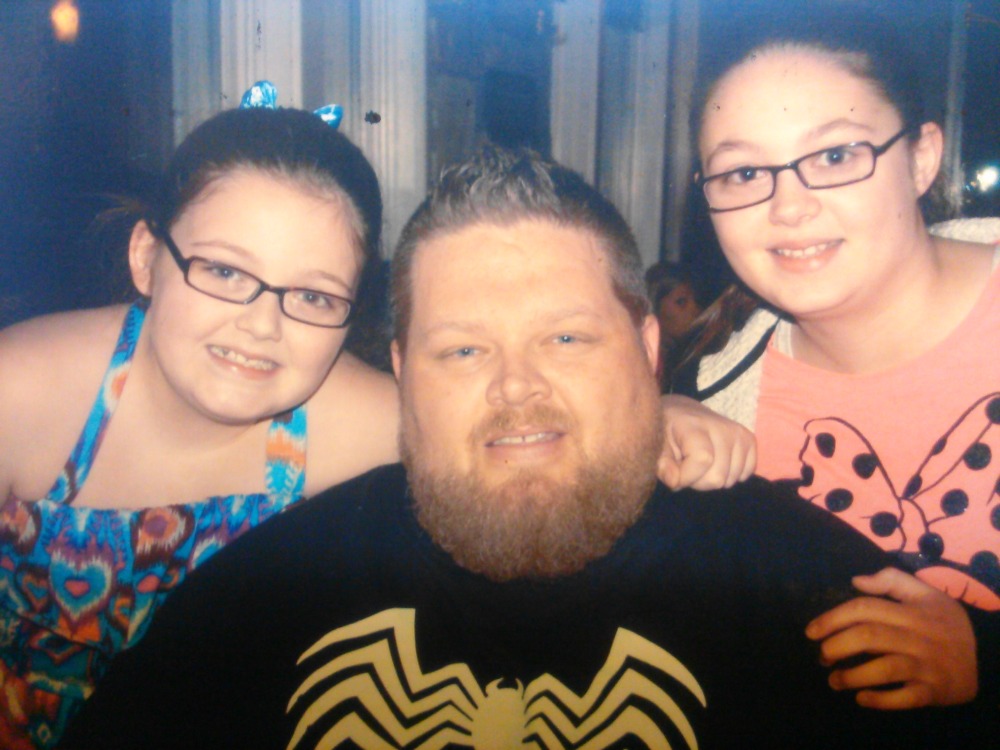 Zombiez Survival Experience
The survivors/customers enter the property and are ushered into the "zombie house" where they make their way through the oddly vacant home of the family that once lived there. (Over turned living room,  hidden surprise halls, red bedroom, ghoulish bathroom, suddenly abandoned kitchen and dining room – all featuring their own cool lighting schemes.)
Once through the home the suvivors are "armed" with paintball guns and told that the house is surrounded and that they'll need to fight their way out. They are then ushered into the "backyard" which is really a shooting gallery that has hidden zombies and threats that they must blast until they're out of bullets.
But, they didn't get all the zombies? So, the group is chased out of the attraction and back into the crowds.
In addition to the Zombiez Survival Experience
We have set the area surrounding the building with 8X10 stalls that we plan to fill with vendors, swap meeters, crafters, etc. We can setup our own proprietary booth that offers "I Survived the Zombiez" t-shirts, my zombie books, signed comic strips, and photo opportunities for those visiting.
Finally, before college, I attended the local culinary academy and worked as a line cook/chef for years. Using this knowledge, we have engineered a few of our own special sauces and signature non-alcoholic drinks. We will offer these up via a "zombi-fied" hot dog cart parked in the middle of the action.
I feel that while the tourists passing through and those zombie fans from around the world that come to experience our unique offerings will be thouroughly entertained, the local kids will be given the opportunity to be part of something that is fun, positive, and drug-free. (I am a substance abuse therapist during the day and a former middle school teacher who has a passion for setting up the next generation for success by teaching them respect and honesty today.)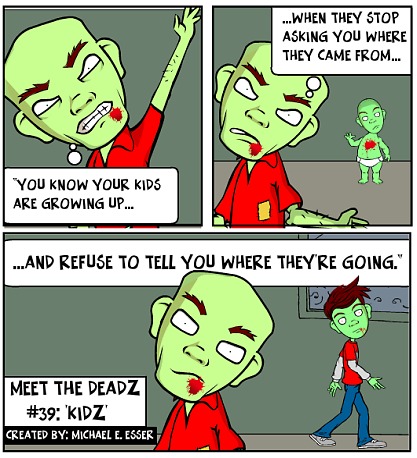 Proof of Concept/Market Research
When looking at designing and opening this type of establisment, I looked at several factors including; geographical location, demographics, statistics, and trends.
As far as the location is concerned, Kingman, Arizona sits right on Route 66 and is only an hour from Las Vegas, Nevada. This means that tourist traffic throughout the year is high. The property will be located on one of the city's most popular roads, and is extremely easy to find for any visitors.
With the popularity of such culturally iconic brands like "The Walking Dead", "World War Z", and "The Zombie Survival Guide" – not to mention the world's long running love affair with George A. Romero and his "Night of the Living Dead" – it is easy and justified to admit those obsessed with the undead can range from 13 to 70.
Focusing on our venture in particular, I looked at detailed statistics and current trends. I first looked at search trends for the zombie genre and found that, while pretty consistant over the last few years, more people are now searching for everything from literature and movies, to related products and merchandise.
People want to interact with this genre. Just look at the number of charitable zombie walk/runs that are held every year around the globe.
In the Southwestern part of the United States alone, I found monthly related searches on Google alone are well over 104,000 unique searches per month. Competition for the keywords related to our area of the country are low and capturable through online campaigning.
In the U.S., I found well over 12 million who have identified themselves as people who are both fans of the zombie genre and who are regularly looking to get out on the weekends. (1.5 million in AZ and 3.0 million between NV/CA alone.)
I bought the domain name  www.isurvivedthezombiez.com and designed a simple capture form for both vendors and participants and ran a series of Facebook tests. I filled all available vendor spaces for the first two months of the season within a week, while at the same time, gauging the response from would be visitors which was overwhelmingly positive in that over 60% of the 300 targets I polled reported liking the idea and looking forward to bringing themselves and friends to the grand opening.
I ran the same type of tests polling people in person, through email, and on our local Craigslist page and had similar responses.
Everyone thinks it is a unique enough idea that they'd love to visit, experience all the evolving things the place has to offer, and get a t-shirt.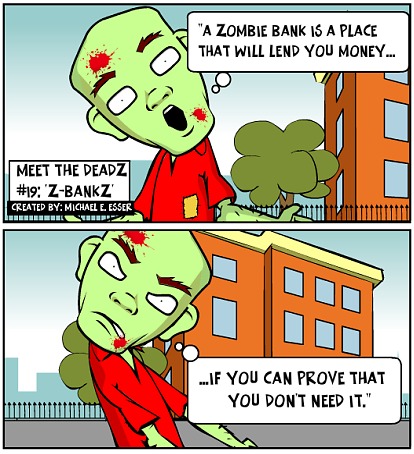 Why we need your help
We need lumber, paint, and lights to build out the interior of the attraction and the vendor stalls. We need paintball guns, paintballs, supplies, and goggles. We need our hot dog cart, food supplies, t-shirt inventory, etc.
Your help will be more than appreciated, it would be life-changing.
Feel free to visit our website, message me any questions, or share our mission with your world.
http://www.isurvivedthezombiez.com
http://www.gofundme.com/isurvivedthezombiez
Thanks for your time.
Mike Esser & Girls